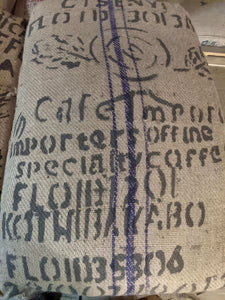 When we bring in Rwanda coffee, we often try to find the chocolate-driven taste profile, with less acidity and less fruit.
This one likes to be roasted not quite to the second cracks. There's a fairly large window of ending temperature in this area where you will get good results, but for your first try, take it to the verge of 2nd cracks. We are getting chocolate and cranberry notes in it here. If you go a little lighter you get more fruit -- berry and citrus and raisins and plum.  Juicy and complex. It's really nice coffee at both roast levels.
This coffee comes from the Kirorero washing station in the Musasa District of Rwanda, operated by the COOPAC cooperative.
US Arrival: November 2020
choosing a selection results in a full page refresh