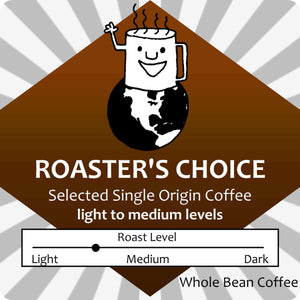 For the coffee lover who is adventurous and wants us to pick out your coffee for you. We will send you our current favorite, fresh single origin coffee; we switch the selection every two weeks, so you keep getting a different coffee selection. Anywhere from a Light roast up to a Medium roast.
Some of the coffees in this selection are not available elsewhere on the website because we have such limited amounts of it.
We only send out coffees that we really like and want to share with everyone, but it's not our fault if if you don't agree with our tastes. If you don't like our selections you should just pick out your own coffees.