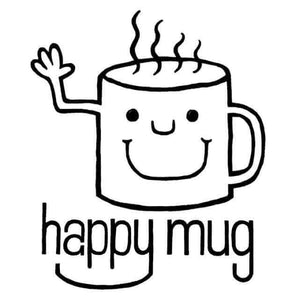 I was saving this one for Christmas, but we are moving the whole operation in a few weeks, and the less we have to move, the better. This is the extremely rare Pacamara varietal from Guatemala, and not just that, but it is from the legendary La Esperanza Estate which is located in my favorite region: Huehetenango.
First: the varietal. Pacamara is a cross between the enormous "elephant bean" Maragogype and Pacas which is within the Bourbon family. Both varietals are low-yielding and harder to grow than modern hybrids, so Pacamara is a rarely grown bean. Pacamara's magic was discovered and released in the early 1990's after 30+ years of experiments by the El Salvadorian Institute of Coffee Research. The bean is so large that it is too big for sorting by coffee screens. Instead of being a 16/17, or 17/18, these would be screened as a 20/21 if such a screen existed.
The farm: La Esperanza was the founder of the Huehuetenango region, back in 1958. At that time, there were no roads or paths into the mountains here, and the farmer walked the 120 mile trip several times in the first few years. Help arrived slowly, with a road, trucks, and additional farmers springing up under his leadership. Today, La Esperanza is operated by his grandchildren, and is often referenced as being THE finest coffee estate is the entire country. In addition to a small amount of Pacamara, the farm grows Bourbon and Caturra heirloom varietals using traditional organic farming practices.
This lot: So this is a July 2015 lot of the La Esperanza Pacamara. It is amazing coffee -- not in the sense that it will blow you way with wild flavors like a Kenya or Ethiopia might -- but in the sense that is so perfect. It is to Guatemalan coffee what La Minita is to Costa Rican coffee. It is smooth, sweet, aromatic, and oh-so-drinkable -- a coffee that no one would ever turn down -- but with subtle flavor notes that you don't really think about but stick with you long after the mug is empty. We are roasting this under the same profile as a Costa Rican (this is a washed coffee, and roasting it any lighter as if it were an Ethiopian is going to give you a sour, vegetal taste) This Full City roast (406 degree bean temp on our roaster) gives it the most complexity. It has a nice thick full body, smooth and creamy in the mouth. It has a floral spring day aroma. It has a toasted chocolate almond note, followed by a warming cinnamon aftertaste. If you take a couple degrees darker, or even all the way up to the verge of 2nd cracks, it is still a smooth drinkable enjoyable coffee in every way, but the complexities which are already subtle, almost disappear. It is such a hard, dense, large bean that you absolutely can roast it darker yet, well into the 2nd cracks, and it is still remarkably smooth, sweet, and clean tasting coffee -- but that's really a roast that makes more sense with an less expensive Colombian or Peruvian coffee than with this rare beast of a bean.
This is a coffee that will spoil you. You don't realize how good it really is, until it's gone and you go back to a coffee you used to enjoy.
choosing a selection results in a full page refresh