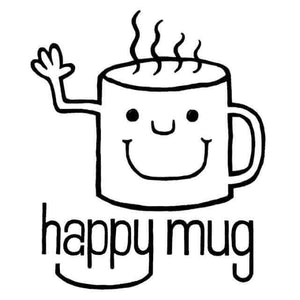 This El Salvador is a natural processed microlot on the San Cayetano estate which is 4000 feet up in the mountains on the border of Guatemala. It only grows the Bourbon varietal which is one of the nicest Central American varietals, but becoming less common because of its lower yield per plant. The farm only produces about 200 bags of coffee a year, and it typically has a late harvest compared to El Salvador in general because of the high altitude and varietal being grown. The farm divides its harvest into washed, honey, and natural coffee processing. This year we are stocking the natural dry process beans.
I was surprised with the quality of the beans, and I enjoyed the taste of them. There's always the danger of fermented or earthy tastes with a natural processed coffee, but this one is clean and crisp. And as expected, the undertones are fruity, sweet, and bright.
In the very lightest roast just out of first cracks (a similar roast to how we would handle a natural Ethiopia), one of our cuppers preferred it over the others because it has both tart peach and sweet honey working against each other. Overall creamy with a clean aftertaste, slight currant, a crispness at the first sip that smooths out as you continue to sip at it, medium body, very slight winey character. On the roast that was three degrees darker, it was still interesting but sweeter. A strong aroma leading into an electric tangerine flavor that turns into a sweeter, rich creamy body with a little milk chocolate at the end. Two of us preferred this roast. And then three degrees beyond that (407 degrees on our roaster -- roughly how we would roast a washed Costa Rican) the fruit had turned into nuttiness. Chocolate hazelnut with a little bit of figs and a drying feeling on edges of the tongue. It was still very nice, although the least interesting of the three roasts. Being a natural coffee, anything darker than this is going to start tasting burnt.
This was an August 2015 arrival, but we bought it at a great deal in March 2016 because the new crops of Central American coffee are about to arrive, and so anything from 2015 is being pushed out.
choosing a selection results in a full page refresh