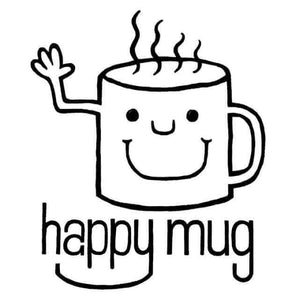 Colombia is making great strides in traceability, quality, and responsible farming. This microlot comes from the Antioquia region grown on Finca Vuelta Bonita ("the farm returns something beautiful") They have separated their farm by varietals, and this is the Caturra varietal which they grow on the highest altitude portion of their farm and pay the greatest attention to the quality. This Colombia really makes me happy because of its sweetness and orange undertone.
Colombian coffee beans -- the really good lots -- tend to get lost amongst the millions of bags of ordinary beans, and the small farmers are starting to see the value in doing what they can to stand out when they really have a good microlot sorted out. My favorite roast of this is just at verge of 2nd cracks, not quite yet there. It's a smooth full flavored coffee, with thick satisfying body, undertones of orange, and a honey sweetness. All the traditional, normal body, acidity, and taste that you expect in a Colombian, but subtleties of complexity and personality that make it really stand out. If in doubt as to when to let the beans dump, lean towards a slightly lighter roast as opposed to a slightly darker one, to fully enjoy the sweet orange notes.
USA arrival February 2016.
choosing a selection results in a full page refresh