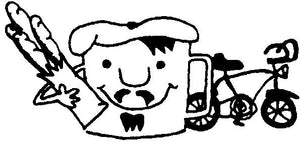 the coffee bites my tongue,
snapping me out of my groggy
daydream. it is my medicine, my
cure for apathy, lethargy, and
with every sip of this dark,
smarting coffee, i get
more restless.
it's time to go to work. to
help someone. to live, and
with a bitter taste in my mouth, i
jump up, begin to change my clothes.
tonight, i'll discover a half-full
mug of cold coffee sitting
next to the couch.
Italian Roast is the darkest coffee we've ever sold. It launches next week on a trial basis –
find it at Wellness Cafe in Warren, Polly's Market in Tidioute, and the Markethouse in Meadville.
If you like it, let us know!